If you're like me, a CNC system is on your DIY wish list. I'm happy to report, I just purchased a used CNC mill system and thought I'd share a few details, as I expect you'll be interested.
The system is called "Mostly Printed CNC" or MPCNC and is described as "inexpensive, capable and expandable." The specialty fabricated mechanical components of the CNC platform are rapid prototype fabricated parts.
I'm in the process of building my own base for the CNC, so I don't have the system running yet. Below is a picture of the system as purchased (less the base). The mill head is a Dewalt 660. This system will have a work area of 13"x36".
The electronics for MPCNC is based on an Arduino board. Here's a picture of the power supply and Arduino board. (The only item not shown is a speed controller for the mill head.)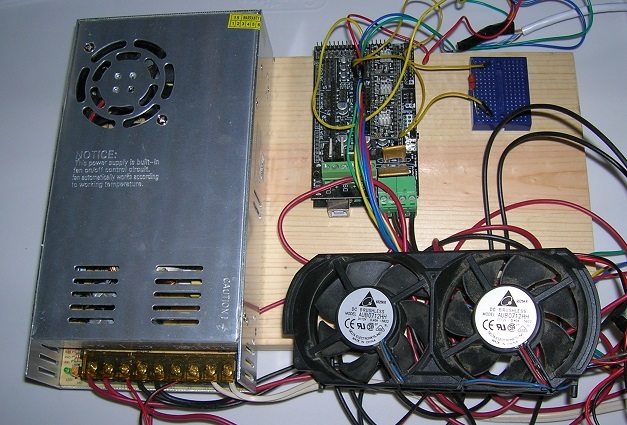 The software costs are minimal. The all-inclusive new system cost, (including purchasing the RP parts) is less than $600 from what I understand.
If you want to get more details, go to www.vicious1.com. This website has lots of good info and a user forum.
In the future, I'll post my progress and details, if anyone is interested. In the long term, I expect that I will modifying the CNC system, replacing the mill with a laser for cutting and etching, which has already been done.
Lots to learn, should be fun.
Bill K.