I don't know if you guys are familiar with them, but Sears/Craftsman made a really heavy duty all rubber hose for many years. It had a distinctive hexagonal shape. I bought some 2 years ago or so.
Looks like Sears has discontinued them. Nothing in the stores and listed as out of stock on the site.
Here's what I'm talking about: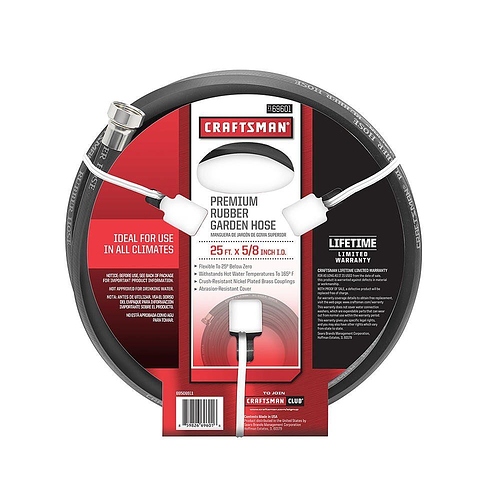 I found one on ebay, thinking it was the last of the stock, but the one I received is the new, cheaper style (picture was wrong on the listing).
Anyone know who still makes an all-rubber hose of the same quality? Or who made them for Craftsman?