Hey guys.
I figured someone may like this.
I saw this at one of the local industrial tools suppliers.
Enjoy.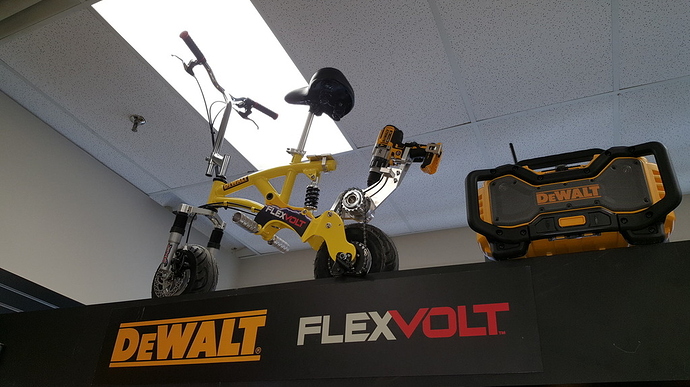 That is fabulous. I'd take one just to whizz around a camp site or two.
But these things are one-offs for specific events aren't they? I think I recall seeing a Dewalt go-kart at a show in a video some time back.
Video here:

Looks VERY similar!

That is so Similar that its the exact one.
The is the same tool supplier that I saw the bike at.
Looks like the video was from a grand opening or something like that.