I'm posting pictures because it's removed from amazon
https://www.amazon.com/dp/B01H41SDGU/ref=cm_sw_r_apa_SsvzxbH00V1CH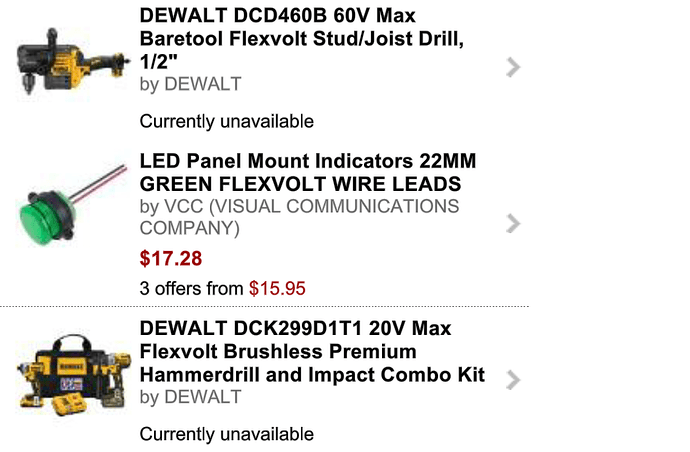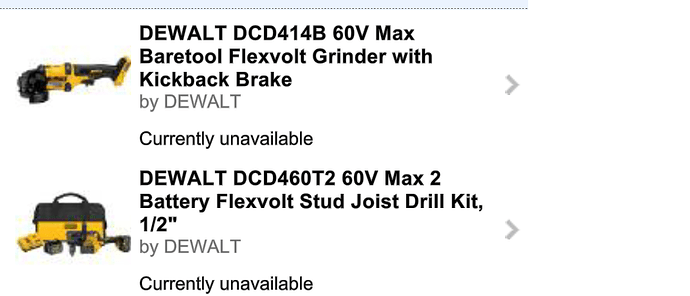 You can still view it through twitter

Pretty cool. I love how an existing 20v charger will still charge the 60 volt pack. I can understand how they did that… just threat the battery as 3 separate units. As a shop based woodworker most of these tools are not what I need now but this could lead to workable routers and sanders.
All I gotta say… Holly %%67%&-%$$$%%88±"
This is very cool indeed. I am also a garage woodworker/ handyman. The removing the cord is something I would love to be able to more of with my handheld power tools. Removing the dust collection is a bit trickier. I won't use my sander anymore if it is not hooked up to the shopvac.
Milwaukee's Tweets are going nuts about their 9.0ah battery… "#Heyguyslookatmey!!!" Might as well be their hashtag lol
I can't wait to see how these perform against makita and milwaukees top cordless tools. I will say if I'm looking for a new miter or table saw, I'm going to have to look into these cordless options.
Benjamen/Stuart,
It would be really good to get a reference list of the new 20V Max tools, updated as and when you are allowed.
Seems like some of the new interesting stuff is getting swamped by the 60V / 9Ah discussion!