Good question. I don't think I've seen a carbide-toothed (I'm guessing) step drill bit like that.
One of my friends are in love with step drill bits and he always keeps breaking them (probably because of too much love), I was searching to find something durable and long lasting and I found this, he uses them as it is one piece for a few different sizes (space is an issue for him). The general idea and design is good from my point of view, just it is a bit long and of course not E6.3 1/4" hex shank :)) It could be like this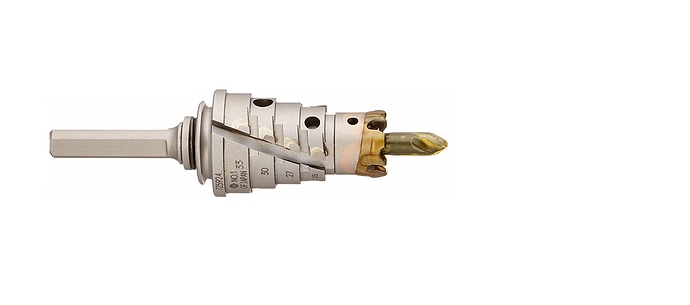 They are quite expensive so I want to know more about them before I buy one.