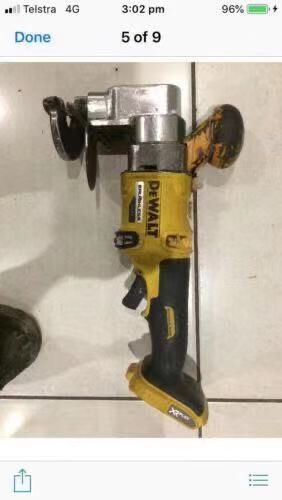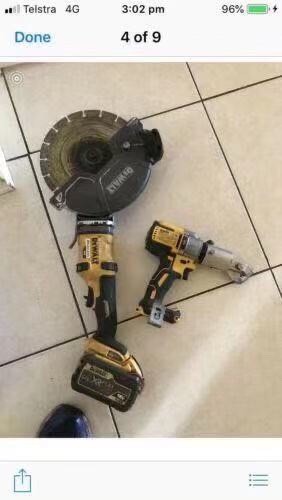 Nice. Looks like a lot of part swapping going on.
The powerfile is a tool I've often seen in the UK but I really wish was more common in the US. It's basically a narrow belt sander. I had an old B&D I brought back from England when I was a teenager in the 1990s and I wore it out years ago. They are super handy tools, able to fit into tight spaces. They also remove a remarkable amount of material quickly with a coarse belt. They're useful on wood, metal, and everything in between. I would LOVE to see companies like Dewalt or Milwaukee bring them to the US.
what is the second one - is that a nibbler?
and is that bottom one the grinder turned 90 degrees to make more of a tile saw/circular saw?
nifty. I've always wondered why there isn't a narrow band sander made - when there are pneumatic ones
Second one looks like a shear.
The big one at the bottom looks like the guard and blade from a Dewalt 9" concrete saw (DCS690) attached to the big flexvolt grinder
yes, it is a nibbler for metal cutting