After buying the 6' Milwaulee tape today (along with the two other tapes) Hot Tool Deals!
I started thinking about what I carry in my pockets everyday and was wondering what everybody else thinks is essential.
There are a ton of other blogs and forums where everybody shows off their Every Day Carry items. Rather than copy them, lets say if you could only carry one tool with your what would it be and why?
I'm going to exclude keys, wallet, phones, etc from the list because you probably have to carry them anyway. (unless your EDC is a cool key gadget, wallet, or if you have a really cool phone/case solution.)
To start off, I carry several tools everyday in my pockets and I feel naked if I don't have a couple different knives, tape measure, and flashlight, but I'm going to have to go with my Leatherman Micra.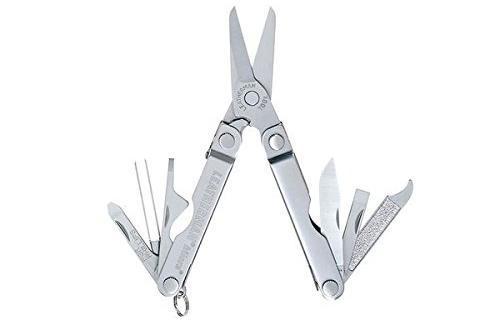 I've had mine for something like 20 years. My uncle gave it to me as a gift for being an usher at his wedding and I don't think I've ever gotten more use out of a gift. I use the scissors constantly, cutting paper, opening packages, trimming long nails so they don't catch and rip… The file is the second most used, again filing a nail so it doesn't catch and prying things with the hooked tip. I used to use the knife more often, before I got my Skeletool, but it is functional in a pinch for cutting. I've use all the other tools dozens of times a year.
The one downside is that I have cut myself pretty bad with the knife several times because it doesn't lock. I know you can close the knife and somewhat prevents the knife from folding closed, but it is harder to use in that position.