I purchased one of the 7-1/4" Knipex pliers wrenches from Menards a few days ago and noticed some color variations among the different sets of pliers while I was in the store.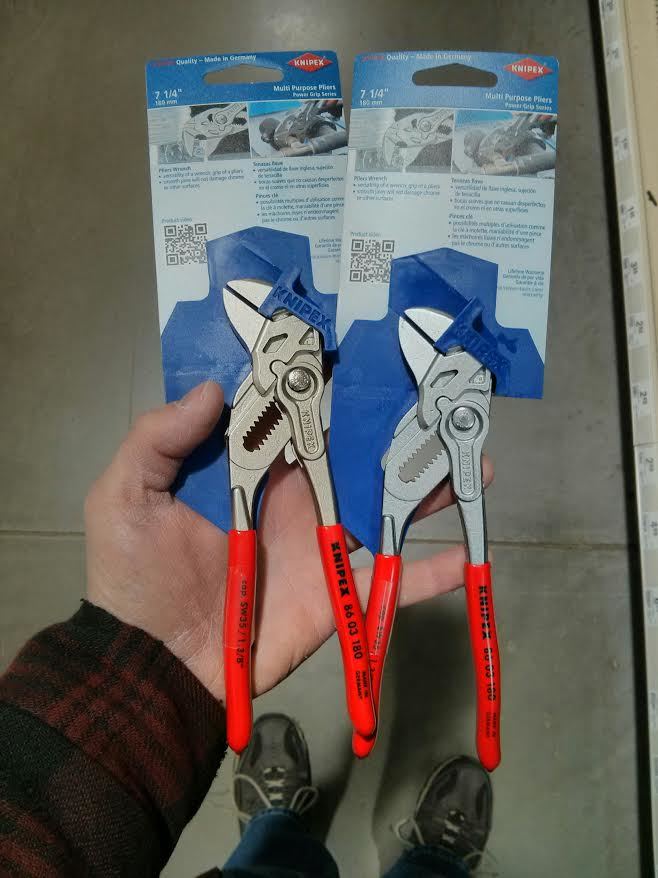 Do anybody have any idea what's going on with the finish between these two pliers? The "golder" finished pliers on the left are what I've usually seen stocked. The more aluminum shaded ones on the right are new additions. From a cursory examination, the finish on the aluminum shaded ones seemed slightly rougher, but that may just have been regular variation from pliers to pliers.
I couldn't spot any other differences.