Hi everyone,
I'm looking for an upgrade to the Japanese Marvel MVA-200. Here in Australia, the MVA200 is the go-to electrician's pliers.
Despite how popular wire stripping "electricians pliers" appear to be when searching online, I've never seen anyone use them here. The blades on the MVA200 will handle a wider range of cable sizes and types, while wire strippers appear to be limited to whatever size holes are on the blade. They'll cut, strip, twist, crimp and you'll even seen them used as hammers or spanners in a pinch.
Here's a video of them in action
The Knipex 13 92 200 pliers are the closest thing to 'perfect' I could find if we disregard the redundant wire stripping holes.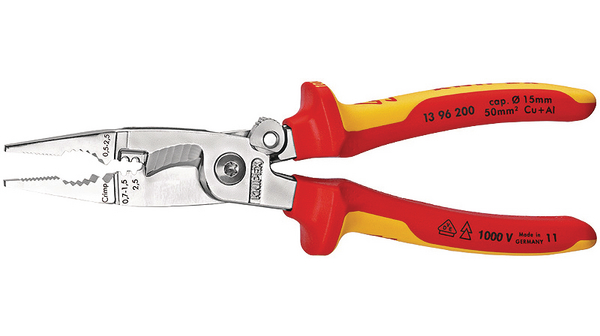 In addition to the shear cutting blades, they've got:
a rounder crimping die (doesn't pierce insulated crimp terminals)
multiple gripping surfaces (smooth, round and flat)
spring opening
sharp edges for reaming and deburring
Are there any other high quality shear cut pliers that are worth a look?
Cheers