Saw this over on the blog. Looks pretty decent but not an absolute must buy. I do like the more subdued color scheme compared to the yellow DeWalt and Milwaukee boxes, but the red Milwaukee offerings are more appealing–probably due to my time as a mechanic since many of us had red boxes.
If I needed a box and Lowe's was the only place to buy one, I'd get this combo in a heartbeat. As it stands, my old Mac 26" non-bearing combo is showing its age. For the right price, any of the current boxes sold under power tool branding would suffice.
Nice! Thanks for investigating and sharing those photos!
100 lb drawers, 2,000 lb total weight rating for the roller cabinet. Not bad.
Saw this at Lowes today. Some of the details I noticed were the USB charging ports and the snap shut drawers. When you push them in after they get to about a 1/2" from closing they snap shut. I wasn't really too impressed with the drawer construction, while they slid nicely they seemed like they could have used a gauge or two thicker materials.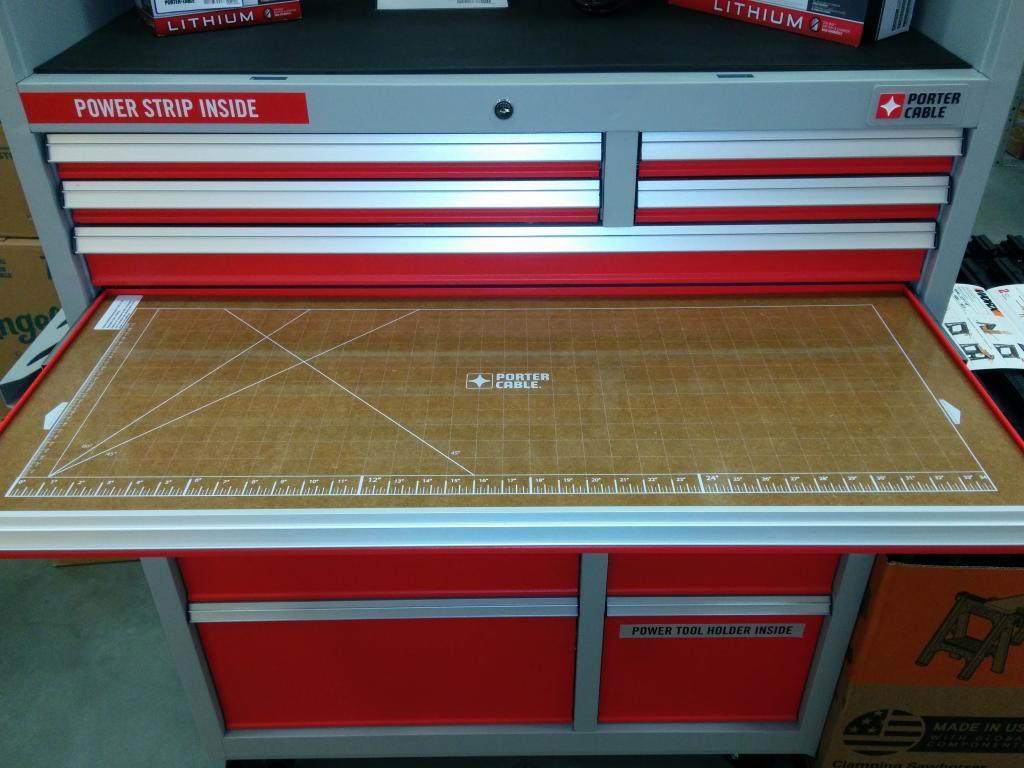 The pullout surface was nice, it took me a minute or so to figure out how to get it to go back in.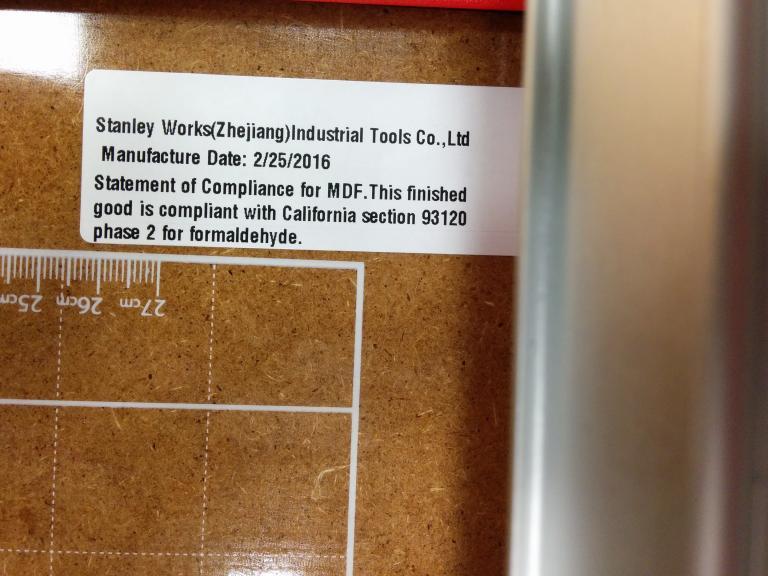 We already knew it was made by Stanley B&D, the silk screening on the MDF was a nice touch.