Thanks for the list @fred, nothing caught my eye though so wallet safe for today.
Carbide Processors is offering 15% off (coupon code spring15) on any order of $165 or more. Free shipping also applies to this size order. the coupon expires Monday 3/28
ENCO is running a "Spring Cyber Monday Sale" with Stackable coupon codes:
25% off everything - with Code "CYBER"
Free Shipping with Code "MONDAY"
Their emails said "no minimums and no exclusions"
Zoro is having a 25% off - orders of $200 or more - today only - using code:
HVRM3FE1DA
Acme Tools having a $15 off $199 or more sale for April 1
Promo Code: APRILTOOLS
ToolUp is having (4/4/2016 only) a $10 off $99 or more sale
Coupon Code "TENOFF"
Home Depot has an "up-to 41% off" sale ( I kind of hate this verbiage - since 0% off certainly fits in the definition of "up-to")
Anyway the promo code is:
SPRINGSNEAK16
Chads Toolbox - 5% off using coupon code: aprilshowers
Lee Valley is doing one of their Free Shipping (orders over $40) deals - 4/7 through 4/18/2016
Woodcraft says they'll give you $10 off on a purchase of $25 or more - thru 4/15
Use Code "TAXMAN"
Thru Tax Day (4/15) - ToolUp is offering 10% off all Milwaukee M18 bare tools.
Use coupon code: M18BARE
Acme Tools - 10% off one item - code TAXCREDIT
http://www.acmetools.com/?cm_mmc=GOOGLE--PPC--Trademark-_-Brand&CAWELAID=600009240000000792&CAPCID=33767717861&cadevice=c&agid=2073814541&catci=aud-72848052701:kwd-1125923766&gclid=CIiIsuiJmMwCFQkfhgoduXkOzA
ToolUp.com having a 10% off sale through 4/20:
10% off all Proto tools : promo code "PROTO10"
10% off all tool belts and bags: promo code "BAG10"
10% off all lasers : promo code "Align10"
MHCrfaters is offering 10% off thru 4/3 - use coupon code SPRING2016
20% off and free shipping at Enco
APRDS and APRFF | Offer Ends 4/21/16 at 11pm ET
www.toolup.com is having a sale on Milwaukee heated jackets with free battery :
use code "LIQUIDATE"
They are also offering a free battery with select Milwaukee kits - code "M12XC"
and $15 off $100 or more of Milwaukee accessories using code "BITSET"
If those are the spade bits with the self-drilling screw point, those things are beasts. I have a small set of those and man, do they dive. Have to run them at low gear on an old 18v DeWalt cordless drill.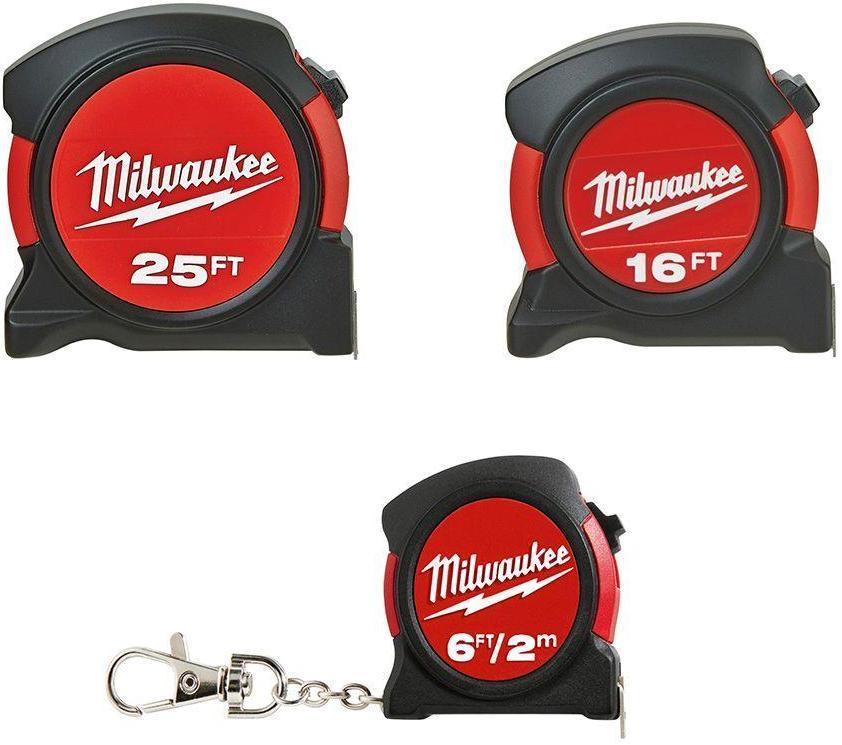 Milwaukee 6 ft./16 ft./25 ft. Tape Measure (3-Pack) $14.88 (Special Buy was $24.88)
http://www.homedepot.com/p/Milwaukee-6-ft-16-ft-25-ft-Tape-Measure-3-Pack-48-22-5525P/206530355
I like the 6ft Milwaukee better that the Stanley Fatmax that I used to carry. The markings rubbed off on the tape and the chain broke and had to be replaced.