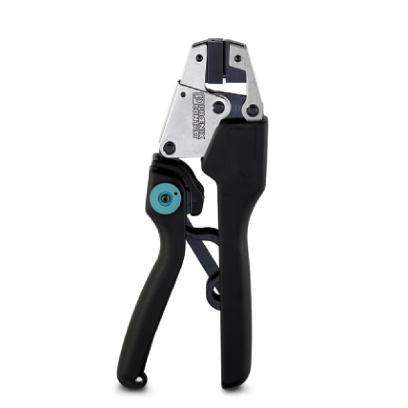 The excellent CRIMPFOX 6T-F front entry tool for bootlace ferrules.
I responded to a recent posted question about sheet metal tools. It had me looking at an old inventory that included tools from Stubai and others that we had sourced from John Stortz & Co.
They sell some specialized pliers for metal roofing. I've provided some links:
Fred, the next time I need to do any job, I should check this valuable list. Just amazing!
Good grief… Fred, do you sleep? That's an amazing list!
I came across an unusual pair of old pliers in a second-hand store a year ago, made by Giller. (Now out of business after many corporate twists and turns over the years.). I've never seen a pair like these, and a Google image search didn't turn up anything. But they're quite useful. Aside from the dual jaws, there is a small opening in the end as well. (I added the plastic handle coating with Plasti-Dip.)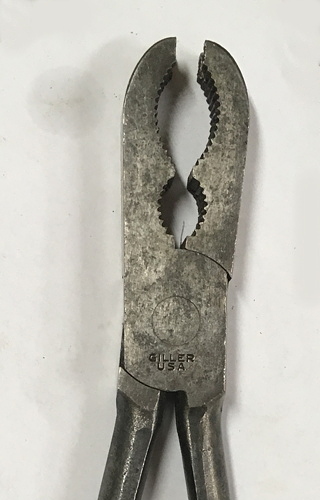 they look like battery post cleaners
Aha! Thanks, Fred. I figured they were some sort of plumbing tool. I showed them to the gas fitter who was working on my Viessmann boiler a week ago and he hadn't seen anything similar, though.
Now that I know the proper name, I found several hits online:
My pair were made by Utica
If you look at some of the Engineer brand Screw pliers or their look-alikes from Vampliers - there are some design similarities:
Fishing Reel Spool Pin Remover
Metric Wire Stripper and Metric Screw Cutter
These seem to come in 4 sizes - with the set including 3 out of 4