I'm always interested to see other peoples shops and how they organize (or don't) their stuff.
I'm slowly making space to get a workshop setup in my garage while remodeling, so I've done a few things so far. I work for a commercial millwork company by day, so I'm constantly hoarding pieces of falloff and random stuff from work to use at home.
I recently snagged 2 of these oversized shipping tubes and was able to repurpose them to store and organize my pieces of falloff.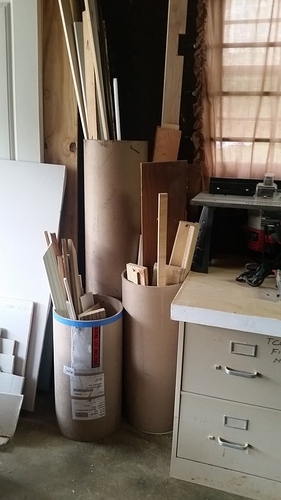 I also was able to snag these cabinets that were going to get trashed since we replaced them for someone. Still working on how I want to use them and organize my tools and stuff in them. Mostly just putting my paint and drywall supplies so far while I ponder. Pretty awesome for free though.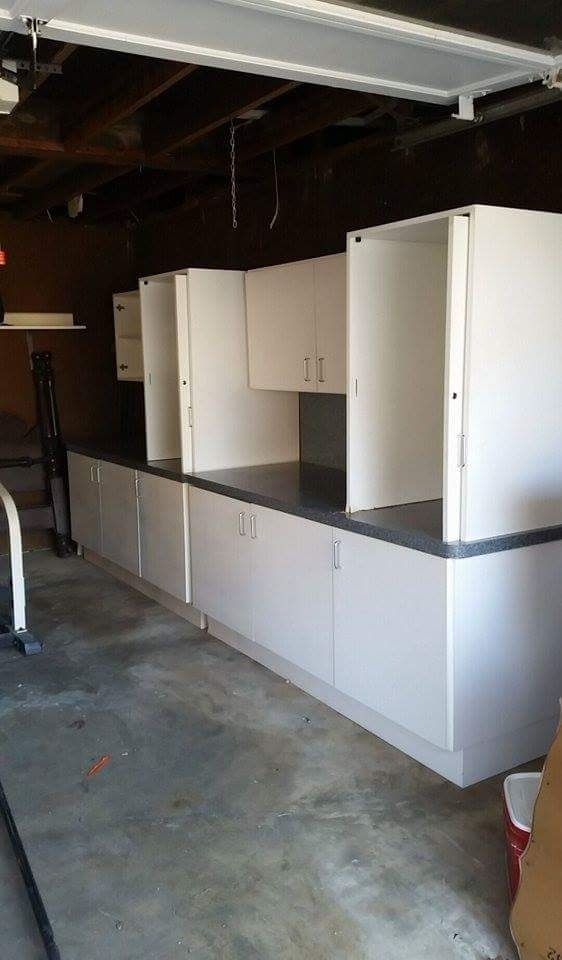 Would love to see some other users shops.